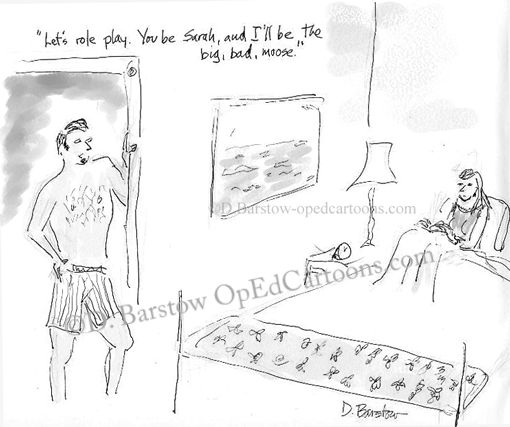 Ahhh, I tried. But Wordless Wednesday isn't for me. I'm a cartoonist, and we believe a picture is worth a 1,000 words, so long as we write some of those words.
I wrote this as a New Yorker style cartoon. Okay, it's sex play, role play. Do you have a problem with that? I suppose I could have used it in Slate, but this was before I started in there. And there really is a big difference between New Yorker cartoons and political cartoons.
New Yorker cartoons are more selfish and self-centered. And, um, as has become obvious to me in Gocomics, readers of the New Yorker might not be as smart as they think, but they do understand parallel universes.