Apparently my Slate cartoon didn't post properly today, so my work was for naught. One of the joys of online commerce…
So here it is. Almost too late for Mother's Day, but not too late for Wolverine and Star Trek fanciers.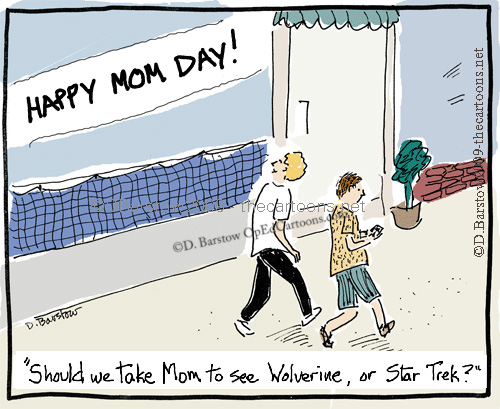 Cartoon caption: 2 kids talk about movies. One of them notices a sign on a store saying Happy Mother's Day (because obviously, he never would have remembered on his own) and says to his brother, Should we take Mom to see Wolverine, or Star Trek?