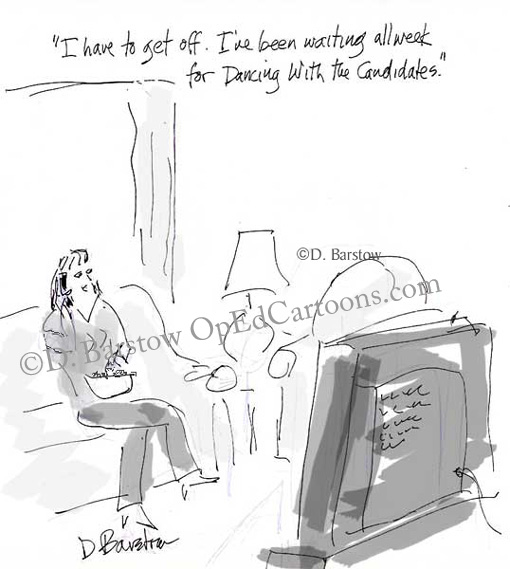 I love 'em both: Dancing with the Stars, and the debates. They're both exciting, in their carefully preplanned, not really spontaneous way.
This is a rough, in case you wondered. Love the slashing energy.
I wonder who she's talking with.
Next up: foxtrot, with Obama and Palin, and Argentine tango with McCain and Biden. Watch those Argentine flicks.