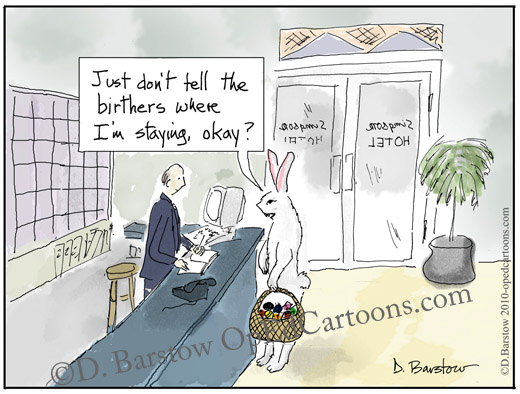 I can't figure out who takes the birthers seriously, but when it spreads to our holiday friends, you know it's bad.
Sure, I know Donald Trump is counting on that theory to keep his name in the news. From Daily Caller:
Donald Trump said Thursday he isn't convinced that President Barack Obama was born in the United States ,but says he hopes the president can prove that he was.
Well, at least I didn't do a cartoon about Donald Trump's HAIR.
Every. Single. Cartoonist. OMG. read more