I love to talk trash about TV! In my other blog, thecartoons.net.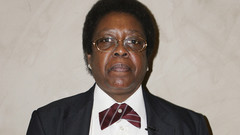 I complain about Jimmy Kimmel a bit (especially about how he barely mentioned it when Veatrice passed away), and his lame bits,  over there, but I still do watch him at times. He's a good interviewer.
I got all excited when you announced one night last week that Governor Rod Blagojevich was going to be on. I did a Blagojevich cartoon a few months ago, and was fascinated by him last winter as he got knocked down and just kept on coming. Plus, I tend to like Mafia types. Your first interview that night was a man who is married to Mariah Carey. Don't know his name, but that's all you talked about with him. You were all awkward, kiss-ass, and uncomfortable.

Then Ex-Governor Blagojevich came on (I think he's ex-gov) to pitch his new book, called The Governor– so maybe he's not an ex-governor?? I found him very interesting. He said there were a lot of secret tapes that he is NOT allowed to talk about, that would clear his name, and that the whole scandal is upside down. Hmm. I hope those tapes are in the book. So, Jimbo, you let him talk about that – and he is an interesting speaker – and then you made him talk about his hair, and how he conditions it. Funny as hell. The 2 of you hit it off, didn't you? Youtube.