Each week I think, I'm just going to limit it to the three best opinion cartoons this time, but I always find myself adding a couple of others – so I'm going to divide this roundup into a 2-parter.
I was shocked this week, SHOCKED to have an editor at a major book publisher tell me that they don't publish many books of political cartoons "because they're too hard to understand, and people feel like their brains hurt." As I've written before, I never read political cartoons myself until a couple of years ago, so I feel their pain, but still…a smart, sexy editor can't understand a cartoon?!
I can't explain her mental state, but one problem I had was that I just didn't follow the news enough to understand the cartoons- and another problem was the cartoonists themselves – messy, scrawling, ink scratching, with symbols and name tags and not a bit of humor, either. But they're online and colorful now, and if you think of political cartoons as little puzzles, or mind games, you'll have ever so much more fun with them!
I'm starting this week's roundup with a cartoon by Dario Castillejos, on WikiLeaks. I like a lot of the foreign cartoonists, for both style and concept – they usually don't have much dialogue, so they really work on their drawings! Uncle Sam is a rather tired symbol – I've never used it, nor been tempted to, in 2 years of doing cartoons – but this drawing of Uncle Sam as a scarecrow is pretty amusing! Oh, look, Mr. Crow has torn out his eye. Gulp. I like this grisly approach, maybe because it reminds me of Scarecrows, a truly scary good movie that I recommend.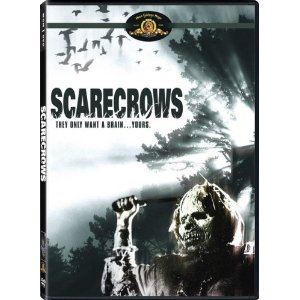 Also, I might have missed a