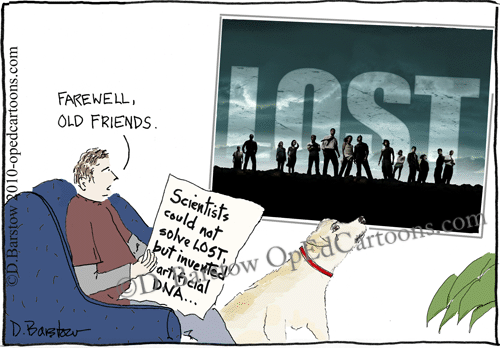 I had to do something.
Haven't watched the finale yet, but they said on Jimmy Kimmel that Vincent will live. Good boy.
After watching it: It made me cry buckets, but I was unhappy in a fan/writer/shipper way that is longer lasting. That was not an ending I appreciate, after watching for 6 years.
Tom Richmond, a famous MAD cartoonist with a very active blog, wrote a good summary here. (He writes at one point that he doesn't watch much TV, but that's my line, and we know that ain't true!) read more