What's so bad about Fox News? I do think they report more about sad things like murders on our local Channel 11, and I don't like our local news team much. But when Obama's task force starts trying to exclude them from national media events & announcements, it does make the White House look a little "sensitive." Man up over there.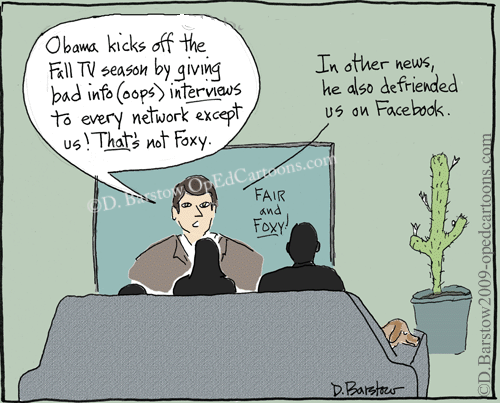 In this cartoon, I'm saying that they do put a negative spin on Obama ("bad info") at times. :) But geez, everyone's entitled to an opinion. And he hit them first! This time!
Mike Luckovich's cartoon after the jump.