Yay, sparklers! They're illegal in California, or at least LA. Does that mean I don't have any? Want to take a guess?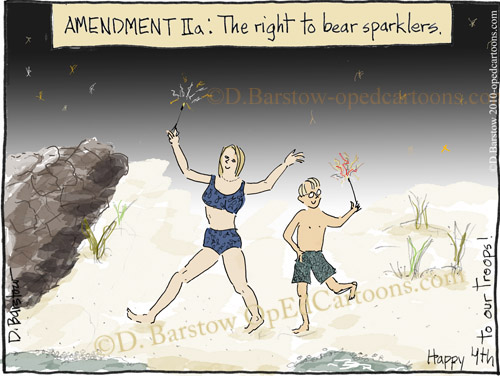 They're not legal in Philadelphia, either, but they have them in the Amish counties! Yup, Dwight Schrute territory. Right next to the special quilt fabrics and needles.
The writing on the corner is a soupcon of Outsider Art. What crazy people and others do – lots of word and writing to get the idea across.
That little boy looks so happy.
More on gun control to come, of course.
Cartoon caption: Amendment 2a: The right to bear sparklers. Happy 4th to our troops.