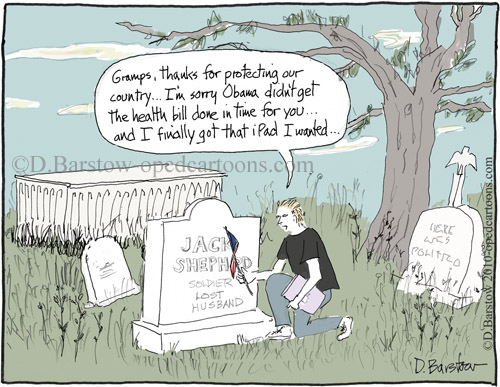 Any excuse to draw a cemetery.
This cartoon cracked me up, but I am dark, so dark.
I don't know who gets my cartoons, really. I'm just grateful that most editors do. But my editor at Slate didn't put this really interesting drawing, with toned colors and mood and a really funny joke, on the front page! Astounding! Also, annoying.
Yes, I know Memorial Day is to honor downed military. But not everyone gets the gravity, especially young people.  The fact that the delayed health care plan may have killed this guy… and that getting his new iPad was equally as important (and it's purple, which seems to be allowed at Apple)… This is Saturday Night Live humor, at least in my eyes. read more