Look, is this not adorable? Great whimsical cartoon-like illustrations by Katia Fouquet, who I have never noticed until now. In the opinion section of the New York Times, no less!
There are 4 different paintings, each one representing climate change in various parts of the world.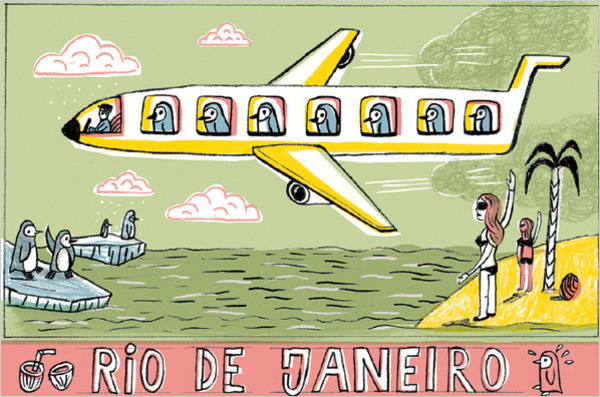 From the Times:
Though this is a global issue, it's also a profoundly local one. For this reason, the Op-Ed editors asked writers from four different continents to report on the climate changes they've experienced close to home.
A serious, even scary subject, but the Times drew attention with a pop of color. Go see all of them!
I might have cut out the little bird in the corner – which I affectionately mock in my last post as a little bit overused by cartoonists who are afraid of inserting humor into the cartoon, so they have to add a PS to each one – not naming no names, but Toles and Oliphant might fit the bill – but I love the swishes of color. Now THIS is a paper that knows the importance of color when you're online! Great job, New York Times.