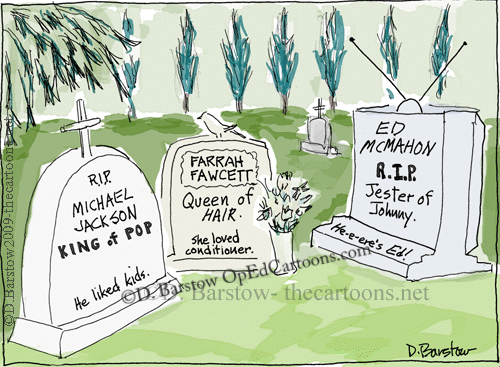 Sure, I'm curious why he died. But NO, I never thought he was funny. Not the animals, the plastic surgery, the kids. Nor is his death funny. I'm sad a talented performer died so young.. What about Farrah Fawcett, or Ed McMahon, or the strange, sad confluence of the 3? NO. Not funny, either. All equally sad.
My job as an editorial cartoonist is to comment or reflect on the news, not make instant flower bouquets, or practice sanctimonious phrases. But… is death funny?
Actually, this is the first time a well-known figure has died since I started doing cartoons for Slate in February, so I wasn't sure just how to approach it.